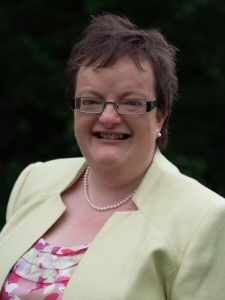 I have always been interested in figures ever since I used to go walking with my Dad as a young person. We would start simple and work our way uphill as the figures grew. For instance 2 + 2 = 4, 4 + 4 = 8, 8 + 8 = 16, etc.. Returning from our walk it would be in the thousands and hundreds of thousands depending on where we had been. All done in my head as we didn't have a calculator in those days!
From that early start though, I didn't put my skills to good use for quite a few years.
Accounting Qualifications
As the millennium approached, I was a hotel reservations manager looking for a new direction. An accountant who worked in the same hotel encouraged me to complete the AAT (Association of Accounting Technicians) qualification. I completed it in August 2001 and was hooked, later becoming a fellow in 2014.
As my first boss in the accountancy profession said, "I thought you were just mad enough to like accountancy!". I completed the ACCA (Association of Chartered Certified Accountants) qualification in March 2008 and became a fellow in 2013. These are two of the principal and most prestigious qualifications required to carry out accountancy services in the UK.
Fiona Wills Accounting Services Ltd
I started my own practice as a sideline to my full time career in 2005. As my practice grew, my then employer and I agreed to me working part time. This arrangement worked well for several years until October 2011, when after much soul searching, becoming my own boss became my burning ambition. I now run my practice full time with the support of my family.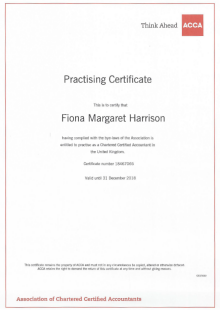 Having spent the majority of my life in South Cumbria and Lancashire, I appreciate the difficulties in running a business in this largely rural area and offer Mobile Accountant services throughout the region.
I pride myself on a personal flexible service and always strive to meet your requirements and provide the very best advice and information.
Part of my flexibility is that I don't keep traditional office hours. My phone and computer do not switch off at a minute past five and should you wish to discuss something during the evening then in most cases I am happy to do so. After all I am there to help you run your business. I wouldn't have one if you didn't need me occasionally!

My Approach
For more information about me, please take a look at the Mobile Accountant page.
Testimonials from a number of my clients are also available.
Contact Me
To discuss your accounting needs, please get in touch using one of the following:
Tel:

01524 784351

Mob:

07525 653036

Email:

enquiries@accounting-fionawills.co.uk

On-line:

Enquiry Form
I look forward to hearing from you.


Throughout Lancashire and Cumbria
Based in Carnforth, close to the A6 and M6 motorway, Fiona Wills Accountancy Services Ltd is well placed to offer Mobile Accountant services throughout much of Lancashire and Cumbria.
Lancaster, Morecambe, Heysham, Garstang, Kirkby Lonsdale, Windemere, Ulverston, Kendal, Barrow, Knott End, Blackburn, Preston, Blackpool, Cleveleys, Lytham, Fleetwood, Leyland, Chorley and beyond are all within easy reach.
Accountants Carnforth / Payroll Services Carnforth / Bookkeeping Carnforth / Accounting Services Cumbria / Accountants Lancaster / Payroll Services Lancaster / Bookkeeping Lancaster / Accounting Services Lancashire / Accountants Garstang / Payroll Services Garstang / Bookkeeping Garstang